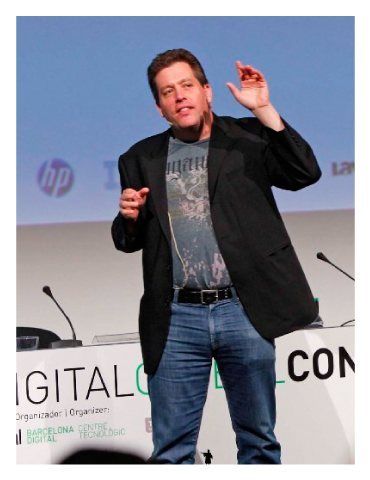 I get asked a lot about what it takes to become a virtual keynote speaker or in-person keynote speaker. The irony of getting paid to do what I used to get yelled at for doing has not gone unnoticed by me. Back in school, I was always the one getting in trouble for talking too much. Now, I get asked by global organizations to come in and talk to their employees, and keynote top industry conferences like Blog World and the Affiliate Summit. The universe really does unfold the way it should, you know? My virtual keynote speaker and in-person speaker talks tend to be funny, (some have said bordering on hysterical) engaging, inspiring, and most importantly, chock-full of real-world ideas and practices that companies can immediately implement to build their business and increase their revenue. Did I mention my keynotes are engaging and funny? Take a look at my speaking reel above, and then reach out to me – What can I do to skyrocket your next event?
Peter's ability to engage with a live audience is simply astounding. He was the first speaker EVER to make me laugh, cry, and laugh all over again within 45-minutes. As an event organizer, he's graced my stages twice, is always professional, receives high feedback scores and is a joy to work with!
Chris Ducker, Host of the Youpreneur Summit
The Economy of the Next Fifty Years will be run by the Customer Experience
The days of begging for likes are over. The customer economy is all about doing likeable things. As the network gets smarter and smarter, it'll know your favorite places before you do, and share those with the world – when the world is looking. So if your friends are looking for a restaurant in New York City, and you live there, it'll show them the places you hangout, automatically, because logic suggests that if you go there a lot, you like the place, and your friends usually like what you like. What does this mean for your business? It means that it's time to start focusing on the customer experience – Without that, no amount of advertising, marketing, or SEO will save you.
Your audience will learn:
The five rules of the customer economy
Why speed matters
How to stay "top-of-mind" in every customer's mind, from beginning to end
How millennials, as well as Generations Z and Alpha are consuming content, and how you can get in front of them
Catering to the ADHD Economy
In addition to being a bestselling customer service and marketing author, Peter also hosts the award-winning podcast Faster Than Normal, where he discusses the benefits of ADD and ADHD. Put the two together, and Peter will offer your audience unique and proven techniques to reach your audience in the 2.7 seconds of attention span they first offer to you.
Your audience will learn:
What five keywords will hold a consumer's attention
How Peter's first company went from 0 to 250,000 users with a 79% daily engagement rate.
How to create content that your audience simply must share
How to get your audience to do your PR, sales, and marketing for you!
Enterpreneur Self-Care
Putting on your own oxygen mask first
Designed for today's startup culture, Peter leads an engaging and truly needed conversation on the world of the startup-entrepreneur, and how it could secretly be killing you. Entrepreneurship is an exciting road, but a lonely one, as well. In this honest and open talk, Peter shares his successes, his failures, and what he needs to do every day to make sure he stays on track, and doesn't wind up imploded on the side of the road.
Your entrepreneurial audience will learn:
Five "must dos" each morning that equate to success
The top ten habits of repeatedly successful entrepreneurs
How to take care of your brain and body in eight minutes per day
Why being open about what you do is actually more beneficial than not sharing
How to build your trusted support system
Peter's talks can be scaled from 30 minutes to two hours.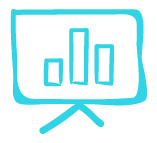 He is the #1 virtual keynote speaker and doesn't use PowerPoint.
He simply tells truly engaging stories.